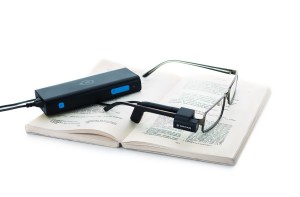 OrCam is an intuitive wearable device with a smart camera designed to assist people who are visually impaired. OrCam gives independence and enhances quality of life. It's a powerful low vision tool when all other options are exhausted.
OrCam is a smart camera mounted on your eye glasses and process visual input in real time. Orcam reads text on signs, books and your phone instantly. You can enter products you use everyday and it will recognize and read aloud what it is you are looking at. It even recognizes faces and announces people you know.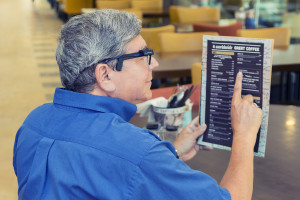 Inside the home, it allows users to read their morning papers and books without asking for assistance or searching for audiobooks. It reads text on computer and smartphone screens without needing to learn new software or use new tools.
This ingenious device is appropriate for all ages, and can be used with external speakers or earphones. Outside the home, it enables independence by reading at restaurants and other public places, identifying money note denominations and products pre-entered in it's memory for shopping, and it does much more!
For a free demonstration contact:
Gabe DeLeon, Technology Sales Consultant and Training
Toll Free 1-800-770-8474 x 108
Email: gabe@adaptivetr.com