Petrou Eye Care is proud to be a sponsor in the 21st Annual Swing for Sight Prevent Blindness Wisconsin annual golf outing and fundraiser.  This year's event will be held at Ozaukee Country Club in Mequon, WI on June 6, 2016.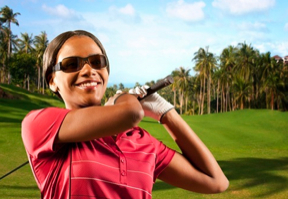 Dr. Christina Petrou and the team at Petrou Eye Care in Glendale, WI promote excellence in vision care every day.  This year they've again teamed up with the folks at Prevent Blindness Wisconsin, part the nation's leading volunteer eye health and safety organization.
During this event, Petrou Eye Care Optical will be donating a percentage of funds from the sales of every sport and protective sunglass to Prevent Blindness Wisconsin.
Just by purchasing protective sports eyewear, you can help support this benevolent organization, protect your eyes, and see better!
All funds donated to Prevent Blindness will support their various programs, including:
Vision screenings for children to prevent loss of sight from common eye problems like strabismus and amblyopia.
Adult vision screenings to help find and prevent vision loss from devastating eye diseases such as glaucoma, diabetic retinopathy and macular degeneration.
Public education to promote better vision health for all Americans.
Scientific research funding to find the causes and cure of blindness.
Advocacy for public health policies that improve access to eye care and promote cost-effective blindness prevention efforts nationwide.
If you wish to make your own personal donation directly to this important organization, please visit them online at www.preventblindness.org and click on 'Donate Now'!
For all the golfers out there, sign up for a day of fun and a worthy cause at http://wisconsin.preventblindness.org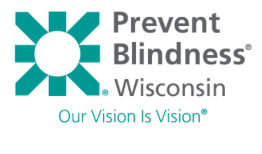 In 2015, Prevent Blindness Wisconsin raised over $52,000 towards their mission of preventing blindness and preserving sight.   For 56 years, Prevent Blindness Wisconsin's free sight-saving screenings and services have helped ensure that Wisconsin's children are vision-ready to see well in school, and for the adults to allow a life with better vision and healthier eyes.