Laser vision correction, known as LASIK, is a safe alternative to glasses and contact lenses for many people.  Laser-Assisted-In-Situ-Keratomileusis is an FDA approved outpatient procedure that uses the excimer laser to reshape the cornea to remove most myopia and astigmatism.
The best way to determine if you are a candidate is to talk to your eye doctor.  A comprehensive eye exam by your optometrist or ophthalmologist, along with a free consultation with the laser center specialists, can give you the information you need to help you make the best decision for your eyes.
Custom LASIK gives the greatest chance of having 20/20 vision without glasses, has less incidence of glare or halos, and has the potential for better vision than is possible with glasses or contacts.  First a flap is created, then lifted, and then the cornea is custom laser sculpted to remove your unwanted prescription.
Bladeless LASIK is a procedure where the flap of corneal tissue is created by using a computer controlled laser, allowing for a more accurate customized incision.  Laser created flaps follow the natural curvature of the cornea, are precise, and of uniform thickness, giving you the best possible vision outcome.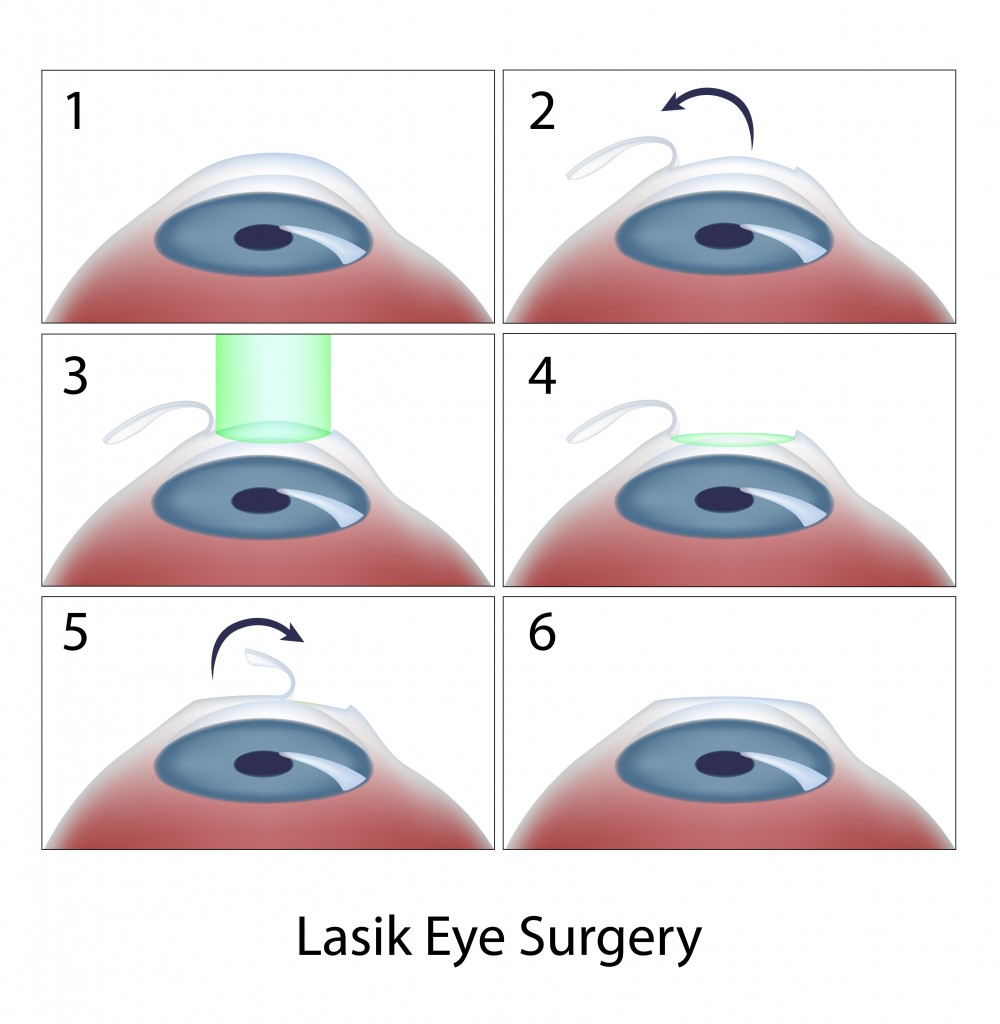 Using today's best technology, LASIK can be successfully done on a wide range of prescriptions in people who are at least 18 years old, who are in good health with a stable refractive prescription, and who don't have any eye disease.
It's exciting to consider seeing the world without glasses or contact lenses.  Like any other surgical procedure, however, LASIK has risks of complications.  A thorough eye and vision examination with your eye care provider is the best place to learn if LASIK is right for you.
Get more info on custom LASIK,  or visit Milwaukee's top laser surgeon: Dr. Lanny Hale at TLC