Vision and Learning 101
It's no surprise that vision plays huge part in helping children learn their best.  After all, 80% of our first 12 years of life is learned through the eyes.  If a child's vision system is not perfectly clear and comfortably focused, learning is slowed down.  And, for kids who suffer from other distractive conditions, that process of comprehension and connecting the intellectual dots is slowed down even more.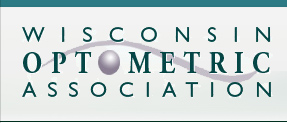 For 25 years, Dr. Christina Petrou has been a supporting member of the largest local non-profit organization to connect eye doctors to children, the Wisconsin Optometric Association (WOA).  Through the WOA's work with nurses, teachers, and parents, the level of public awareness has been raised and the importance of early detection of eye problems has been made clearer.  Their goal is to help children see and succeed in life.  Click here for information on how to help kids see better: Teachers Guide to Vision, Letter to Parents, Kindergarten Eye Exam Health Report, and more.

School vision screenings are great, but they're not a substitute for a comprehensive vision and eye health examination with an optometrist or pediatric ophthalmologist.  Too many kids begin the school year with undetected eye problems and miss out on important fundamentals.  The WOA's Clear Vision, Bright Future program is resourcefully designed for parents and teachers to keep our kids on track.   Let's all help out and get kids seeing their best and learning it right the first time they see something new!