Petrou Eye Care Optical:   Eyewear   |   Lens Features   |   Sports & Sunglasses
Sport Sunglasses from Petrou Eye Care
Sport Lenses & Performance Sunglasses
Achieve crisp edge-to-edge peripheral vision.
Prescription sports sunwear has entered a new level of extreme performance thanks to the latest digital spectacle lens designs.  Digitally surfaced lenses are geared towards providing exceptional optical clarity.  This new technology lens design provides the active enthusiast with brilliant color, sharp contrast, and enhanced depth perception.  You can now have sunglasses made in extended prescription ranges with superior optical performance, even in high wrap frames.
Seeing well equals playing well.
Sunglasses and sports eye wear are a must-have for anyone wanting peak performance.  Get the competitive edge with specific vision enhancement lens tints.  Special features such as light-reflective mirrors, UV protection, and  anti-glare lenses add up to an excellent visual experience.  Ask Dr. Petrou about prescription lenses for your specific sport and optical requirements.  She works together with her opticians and prescribes the best lenses for your vision.  Need to read your smart phone or smart watch while on the move?  You can now get easy-to-wear digital progressive lenses in your sports sun wear.
Play it safe and be stylish.
Petrou Eye Care Optical has teamed up with world renowned Costa Del Mar and Smith Optics
to give you advanced lens technology in sports prescription glasses with exceptional visual clarity.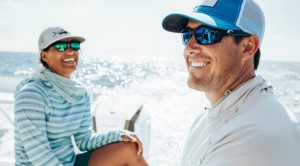 Costa's mission has never wavered: to create the clearest sunglasses on the planet for life's great adventures. The patented technologies found only in Costa's lenses and frames are proof that they're succeeding.  Costa may have been originally designed for fishermen, but their stylish frames could also be found on the runway. With stellar optics and polarization on every lens they tow the line between fashion and functionality.
Schedule a sports lens and frame consultation
with our opticians and learn about sports specific lens tints made to enhance your vision in all light and weather conditions.  New sports sunwear can take you to the limit, no matter how aggressive or extreme the conditions.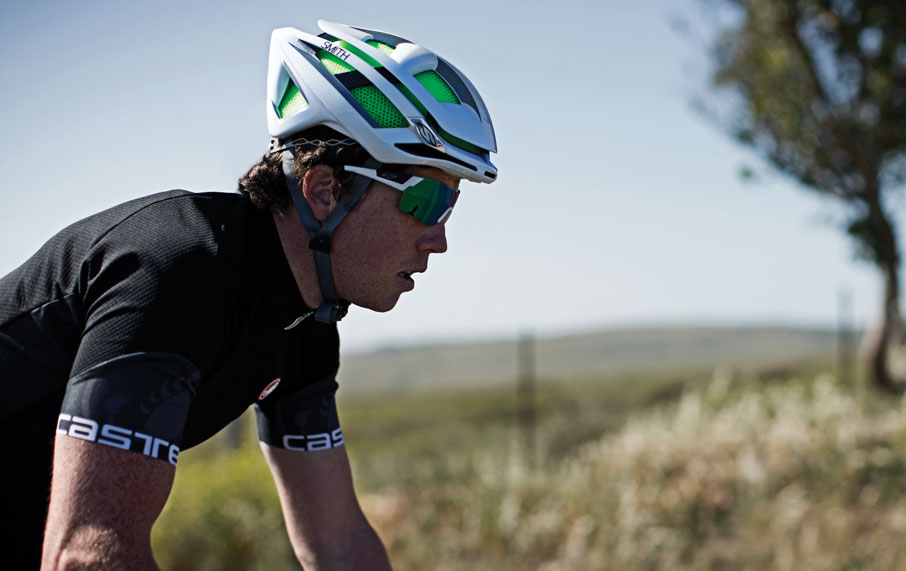 Cycling
 As a cyclist, you need to see the same way you ride, with precision and speed.  There's no time for mistakes that could slow you down because every second counts.  You need a light-weight frame that gives you great coverage without sacrificing performance.  And your lens tint makes a difference between seeing and seeing well.  Special tint colors in the plum and gray spectrums will enhance optical performance on the road.  
To get rid of road glare, special mirrors colors reflect away unwanted light, allowing you to see better than with polarized filters.  And the best lens you'll ever have might be a pair of glasses that gives you the option of interchangeable NXT lenses so you can to enhance your vision in all light and weather conditions to keep you on the road.
Fishing and Boating
Water sports demand more than just a basic lens.  All boating activities require a lens and frame combination that give you great coverage and enhanced vision.  With the need for clarity on the water, glass lenses offer crisp optics and durability second to none.  Performance enhancing  features of polarization, impact resistant lenses, and glare-free hydrophobic coating make a huge difference in seeing well in extreme outdoor conditions.
The newest lenses for water sports include photochromic technology.  This allows your lenses to adjust to light, enhancing color and clarity no matter what time of day.  Have a passion for freshwater or salt water fishing?   The depth and density of the water determines which lens tint can best enhance your experience.  Schedule a consultation at Petrou Eye Care Optical to learn more about the right lens for you.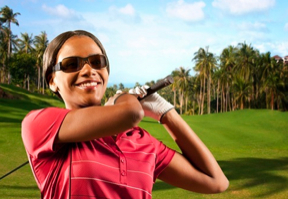 Golf
 Improve your game by improving your vision.  Ordinary sunglasses can create problems on the course, such as distortion of color and decreased depth of field.  NEOX Transitions golf sun lenses is one of our favorite solutions.  These special photochromic sun lenses enhance visual performance by delivering increased depth perception, better distance vision, and superior clarity all day, while adapting to changing light.  
Indoors or outdoors.  Dr. Petrou can prescribe a golf lens tint that enhances your vision, and a progressive lens design which allows better focusing.  Better vision to see the distant green, see the ball in front of you, and see the menu at the clubhouse after a great game.
Snow
Let it snow!  For skiing, snowboarding, or going to a Green Bay Packer playoff game, there are exciting options to see where you're going!  The newest technology snow sport goggles have built-in Bluetooth, GPS, battery-operated mini fans, and anti-fog lenses.  One of our favorite features is Smith Optics interchangeable lenses.  You can switch your lens depending on the snow report while maintaining 100% protection from UV rays.  
Dr. Petrou is happy about eye protection because UV light bouncing off of snow can burn your eyes.  Need prescription lenses?  No problem!  Our collection of Smith snow sport goggles are equipped with an RX Adapter.  This adapter is easy to snap in, and it has an amazing field of view to keep your outdoor experience in focus.  Would you rather wear contact lenses?  Let us know!   Dr. Petrou can fit almost all eyes with contact lenses for sports.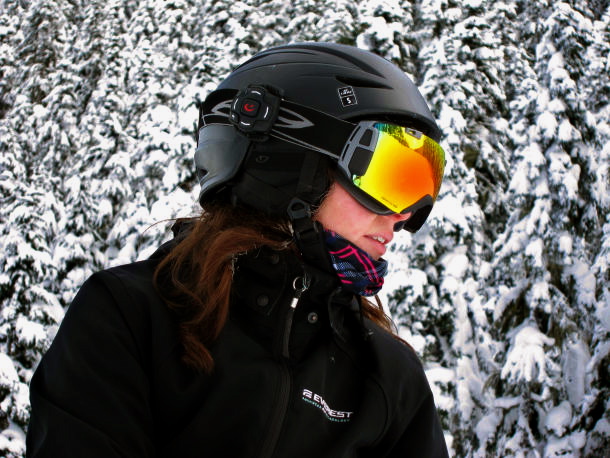 Running
On your mark. Get set. Go!!  Runners need a lightweight, comfortable, and grippy frame.  The last thing you want on your face is a frame that bounces or shifts, distracting you from concentration and breathing.  Your lens should provide you with crisp vision while allowing your eyes to relax.  Top sports performers need to have excellent vision.  Another bonus for runner's sports eye wear are the interchangeable tinted lenses.  Change from clear, to high contrast yellow, to gray polarized in less than one minute.  Meet the weather head on, any time of day!  
At Petrou Eye Care, we use only the finest and safest new technology lens materials available.  Partnering with Smith Optics, a sports industry leader in protective and performance enhancing wrap eye wear, you can get the latest in NXT, the best lens for sports impact resistance and optical clarity.  Get ready to see better!
Motorcycling
See life from the fast lane.  Enjoy the beauty of rolling hills.  Feel the sunshine.  Great sunglasses for motorcycling are a must-have to enhance your vision to the max and protect your eyes at the same time.  Cycling requires you wear the best impact resistant glasses and lenses, fit and measured by experts.  Check out our interchangeable lens options from industry leaders of sport eyewear: Switch Magnetic Interchangeable Lens System and Smith Optics Interchangeable Lenses. 
Your motorcycle glasses should be head hugging with a flexible temple design to be comfortable under a helmet, and tough enough to keep up with the road warrior in you.  Polarized, photochromics, and road-enhancing tinted lenses with special flash mirror treatments are just some of the recommended benefits from custom prescription biking glasses.  See one of our sports opticians to order your outdoor sun wear before you hit the road this season!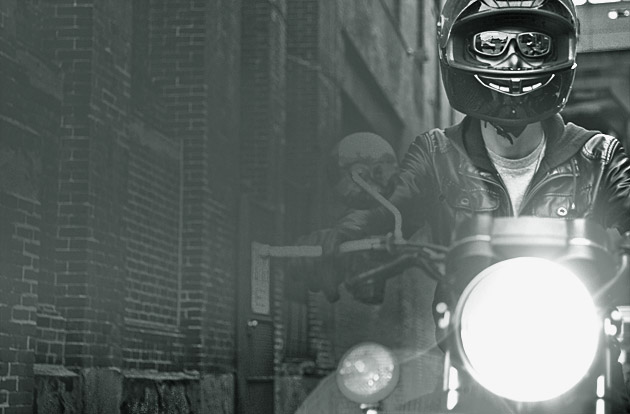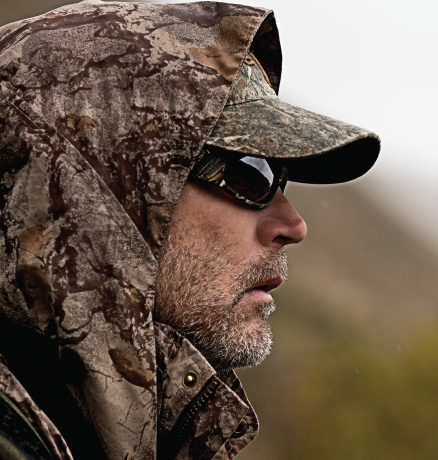 Hunting and Tactical
For our marksmen and sharpshooters.  Basic training taught you well.  You know that your glasses for hunting or tactical absolutely must function at the highest level of impact resistance.  
Petrou Eye Care Optical has teamed up with Smith Optics because they are the leaders in producing lenses with exceptional optical clarity and superior ballistic performance.  
Smith's Elite Tactical glasses surpass MilSpec, the optical standards set by the US Military.  They have considered hundreds of factors, and performed the most rigorous testing possible to provide you with a real-world design.  Integrating premium optics, these frames will keep your eyes safe and on the mark.  Ask our opticians about interchangeable lenses and prescription eyeglasses to keep you on target, no matter what element you find yourself in.  
Interested in contact lenses to wear under your wrap eye wear?  We can help.  Dr. Petrou specializes in fitting soft, comfortable contact lenses for all outdoor sports.  For anyone needing bifocals, new multifocal contact lenses can help you see your target at far, as well as your mark at near, without reading glasses!