Lens Features from Petrou Eye Care
VISION SOLUTIONS FOR AN ACTIVE LIFESTYLE
High definition vision is important for everything you do: computer work, reading, or driving. Whatever your activity may be, we have the right frames to reflect your personality and the right lenses to put your life in high definition.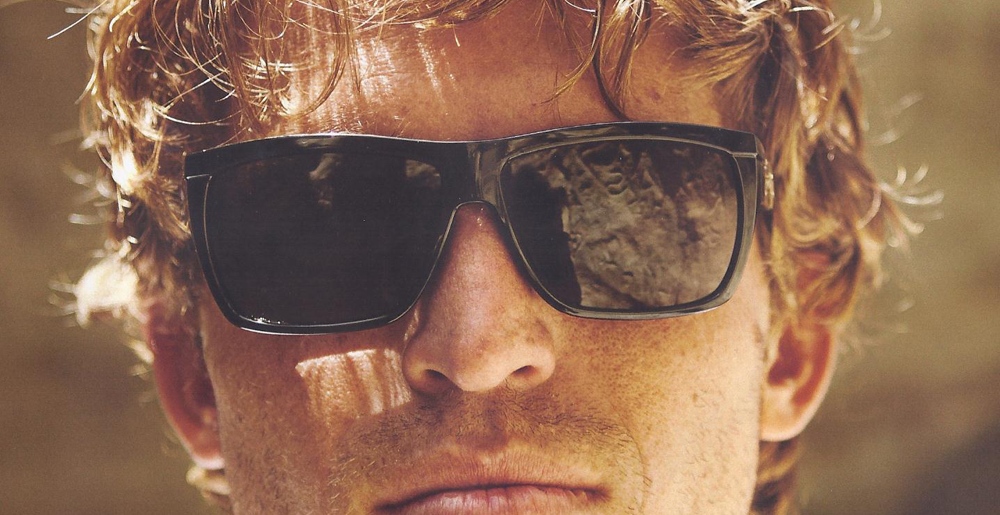 SPORTS & SUNGLASSES
 We have a wide selection of sport sunglasses that are available in most prescriptions. Offering cutting edge technology in our sport lenses, including Transitions, Polarized, and Trivex materials, we can enhance your vision in whatever your sport may be. In addition with digital free form technology, the most advanced lens technology in the industry, which allows for a wider field of vision than traditional lenses. 
COMPUTER GLASSES
New technology lenses are available and specifically designed for people who do prolonged near or computer work to provide you with a 25% wider field of view than traditional progressive lenses.  These special lenses give you clear close-up and computer vision and are ideal for people who have eye strain, tired eyes, or blurry vision while doing computer work.  Anyone having a difficult time seeing inside of arm's length is a great candidate for computer glasses. Lenses designed for close work can also be of benefit to you in other activities, like reading music, sewing, quilting, jewlery repairs, woodworking, and other crafts. Talk to one our opticians and see if this is the right lens for you.
THE LATEST IN VISION SOLUTION TECHNOLOGY
As the demands for new technological devices increases, it is important that you have glasses to use those devices giving you the best possible vision. 
Trivex
Is a superior lens material that is known for being light weight, giving super crisp vision, and hi-impact resistant.  Also is the best material for drill mount lenses because of its strength.  A great lens choice for moderate to high prescriptions, children and for those with very active lifestyles.  
Polycarbonate
Polycarbonate is a classic protective lens material.  Thin, lightweight, and shatter-resistant, it's the lens of choice for children and anybody who participates in sports activities because of it's comfort and excellent impact resistant qualities.
Hi-Index 
This is the thinnest lens material used in eyewear, and ideal for people who have very high prescriptions to give them a light weight thinner lens while maintaining super crisp and clear optics.
Progressives 
A lens design allowing progressively stronger optics as you look through the lower portion of your lenses.  This lens has replaced the traditional lined bifocal or trifocal, and is for anyone needing clearer vision to see up close for reading or computer.  There are thousands of progressive lens designs available, and your optometrist and optician team will work together to recommend the best lens design for your visual lifestyle and activities.  There are advanced progressive designs for different computer heights, positions, and screen sizes;  for golf, for students, and for early presbyopes.  People with sensitive vision or trouble adapting to older design no-line bifocals do extremely well with new digital progressive designs.
Transitions 
Transitions is brand of lens that lightens and darkens depending on light conditions.  It's a great choice for those who are sensitive to light and want an automatic lens darkening feature.  Because this lens requires direct UV radiation to darken, it does not work best while driving in a car, or if worn under a hat.  It's very popular as a second pair of glasses, along with a primary pair of devoted dark sunglasses for total light control in any environment.
Polarized Lenses 
Polarization eliminates reflected light and glare from all horizontal surfaces and increases visibility when outside.  By far, it's the best lens feature for daytime driving, and a must have for activities such as boating, poolside, or fishing as it allows you to see below the surface of water.  Coupled with the right tint, anti-reflective back surface, and front-side mirror, polarized lenses are people wanting superior vision in extreme environments.
No Glare or Anti-Reflective 
This treatment is hardened onto a lens surface and can significantly reduce glare, reflections, and what's called "ghost imaging".  All high quality lenses have an anti-reflective treatment when precision optics is a must.  You'll see this not only on your eyewear, but also on all phone or video camera lenses, telescopes, and microscopes.  Sunglasses with a back surface anti-reflective treatment offer exceptional UV protection for outdoor enthusiasts.
Tints
Tinted lenses can come in a variety of colors to enhance your vision or to add a little style to your glasses.  The most popular tints are gray and brown, although lighter shades of purple, yellow, orange, and gray-green have been found to have positive effects in certain environments, such as brightening cloudy days, or creating better contrast in low light.  There are even tints to restore missing photoreceptor function to a person's visual perception, or block an overabundance of light from an intense or damaging source.
OyoBox Luxury Eyewear Organizers
Aesthetically pleasing exterior and luxurious interior are unique features of OYOBox.   They are handcrafted to include seven layers of meticulously applied lacquer finish and are only found in upscale boutiques, optical stores, and gift shops.  The OYOBox brand contains an extensive array of vibrant colors and wood finishes to compliment any style or décor.  The Mini hold 4-5 frames and the Maxi holds up to 8 pairs of glasses.  The Tech Tray is ideal for phones, watches, and other important small items.   OyoBox is a well-crafted necessity for the modern day minimalist.  Ask your optician to see the full catalog of colors and textures available.