Careers
Now accepting applications for: OPTICIAN
We are steadily growing practice and are seeking an enthusiastic and flexible optician to join our team, part time or full time.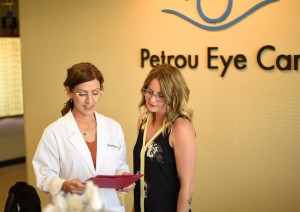 At Petrou Eye Care, we're passionate about patient care and employ people that share our vision.   If you love working closely with a professionals in a friendly and upbeat environment, consider joining our team.  A career in eye care is one of the most fulfilling areas of health care today.
Located on the North Shore of Milwaukee and growing steadily, we strive to bring a higher level of service and quality to local eye care.  Dr. Christina Petrou is known for providing thorough and detailed comprehensive medical eye care to patients of all ages.  Petrou Eye Care's optical eyewear selection is among the best in the area, we have new frame styles and colors coming in daily, and we believe in supporting independent high-quality frame manufacturers.
Most patients come to us because of our specialty in providing custom consultation for challenging vision requirements, from childrens' vision disorders to computer eye strain to low vision rehabilitation.  Much of our success is because of word of mouth referrals and recommendations to us by local medical doctors.
Experience Life with Great Vision!  As a team member of Petrou Eye Care, you'll find yourself learning, growing, and having fun, while every day helping people look and see their best.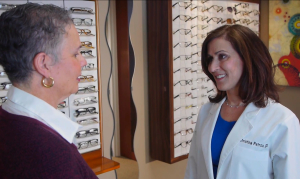 We're always happy to talk to potential candidates with experience in any of the following areas:
Medical receptionist
Optometric technician
Optician
Frame stylist
Medical billing specialist
Optometric assistant
Contact us at careers@petroueyecare.com, attach a cover letter, resume, and professional references.  Please, no drop-ins or calls.  We look forward to hearing from you!
Meet Petrou Eye Care