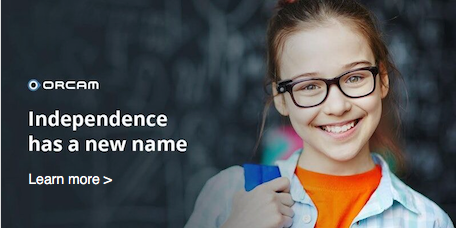 Contact Us
Serving the Milwaukee area at our convenient Glendale location just north of Bayshore Mall.
7040 North Port Washington Road
Suite 420 
Glendale, WI 53217 
View map >
Hours:
Monday and Wednesday – 8am to 4pm
Tuesday and Thursday – 9am to 7pm
Friday – 9am-6pm (5pm close June-August)
 
Meet Petrou Eye Care
"Dr. Petrou is an amazing physician. She is professional, pleasant, and skilled. I feel very cared for and in good hands. Her staff provides excellent care as well. I could not hope for a better experience. Thank you for all your great work! " – Kristen

"I had a wonderful experience with Dr. Petrou! Her office is modern and the staff is fantastic. My whole family has seen her and couldn't be more pleased. I love my new glasses and would highly recommend her to anyone!" – Steph

"Amazing service as always. Dr. Petrou and her team are very knowledgeable and their attention to detail is impeccable. I always have a positive experience at Petrou Eye Care." – Robert
Comprehensive Medical Eye Care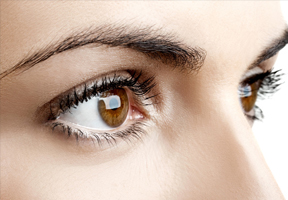 Thorough Eye Exams and Detailed Consultations 
Dr. Petrou provides high quality, comprehensive eye care for patients of all ages. She believes that preventive medicine is the key to healthy eyes and excellent vision.  Learn more >
Low Vision Rehabilitation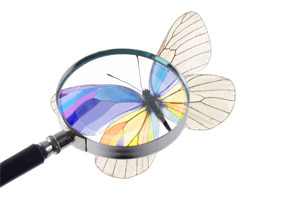 Specialized Care for Vision Loss
 A low vision exam is ideal for anyone who wants to see better and has lost central vision from conditions such as macular degeneration, glaucoma, diabetes, stroke, or other eye diseases.  Learn more >
Custom Optical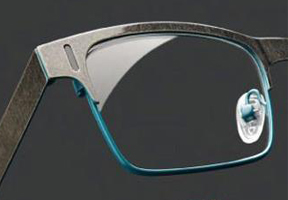 The Best in Eyewear Style and Fashion 
Petrou Eye Care offers you the highest quality frames and prescribes the latest technology lenses. Our opticians can help you express your style with unique designer eyewear to capture the look and feel that you want.  Learn more >
Custom Optical
Providing the highest quality in frames and using the latest technology in lenses. Whatever your activity may be, we have the right frames to reflect your personality and style and the right lenses to put your life in high definition.  Learn more >
The Best in Eyewear Style and Fashion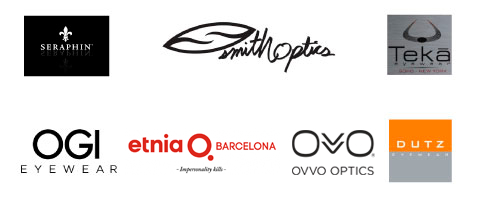 The Latest in Vision Solution Technology
As the demands for new technological devices increases, it is important that you have glasses to use those devices giving you the best possible vision. 
Trivex       Polycarbonate      Hi-Index      
Progressives      Transitions       Polarized Lenses      
No Glare / Anti-Reflective      Tints
NEWS & RESOURCES
Remember to schedule your appointment before the end of December for your eye exam, glasses or contacts…
Insurance benefits
Don 't Miss Huge Savings at Our Fall Frame Show!!
Up to 40% Off All Complete In-Stock Eyewear
3 Days 
THURSDAY 10/26, FRIDAY 10/27 and MONDAY 10/30  
…Featuring the innovative collection
of colorful and fresh styles from:
Original, often iconoclastic, and always invigorating, eyeglasses designed by l.a.Eyeworks are immediately recognized for their bold shapes, imaginative handling of materials, and expressive use of color. Working from deep intuition, McReynolds and Gherardi begin each of their limited-edition designs with a hand-drawn sketch, the first step on a path of meticulous production where the finest materials are shaped by a combination of technology and hand-finished crafting. Every aspect of an eyeglass frame's shaping and construction has at one time or another been re-thought and re-invented as part of the designers' restless imaginations. The result is an expanding legacy of glasses that balances innovation with wearability, walking a fine line between optical tradition and a redefining expression of the "now." Although l.a.Eyeworks have graced the faces of celebrities, performers, artists, and athletes, the deeper intention is for you to find a frame that conforms to no fashion sensibility but your own.
Hundreds of fresh eyewear styles to try on
Professional stylists to help you create the look you want
Up to 40% off complete pair of glasses
Appointments accepted but not required
Bring your updated glasses prescription
Eyewear for men, women, and children
Ask our opticians for details
Don' t miss
OrCam is an intuitive wearable device with a smart camera designed to assist people who are visually impaired.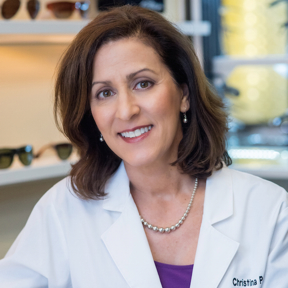 CHRISTINA PETROU, O.D.
Dr. Christina Petrou welcomes you to visit Petrou Eye Care for your next comprehensive exam.  She and her team of professionals are committed to giving you the best customized services available, from the moment you walk in until your care is complete.  She guarantees excellence in medical optometry, contact lenses, low vision, and eyewear consultation.  Her office uses the latest technology for vision testing, diagnosis, and treatment.  Dr. Petrou is known for providing thorough examinations and detailed explanation of  her exam findings.  And, she enjoys seeing patients of all ages.  Wisconsin Board Certified since 1991 and trained in the latest medical eye care, she can help find solutions to your vision problems and concerns.  Great vision is her goal, and she believes that the best way to get there is with healthy eyes!
LINDA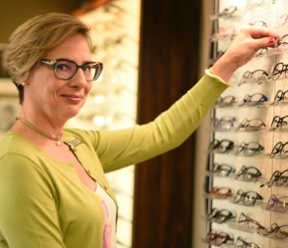 Linda's 25 years of optical experience shows in everything she does! She is meticulous with every detail of quality eyewear and creative styling to help her patients look fabulous and see their best. As a board certified optician, Linda's refined skills create the perfect blend of understanding the technical aspects of modern optics with the classic art of fitting beautiful eyewear. She is great at customizing glasses for you to drive, see your computer monitors, and have perfect vision for sports. Have a challenging prescription? Ask Linda! She enjoys the process of matching lifestyle needs to the latest lens technology so that you have super-thin lenses and crisp vision.  For her work glasses, Linda's favorite frame style comes from the Dutz Collection in a modified cat eye shape with blue and earthy colors.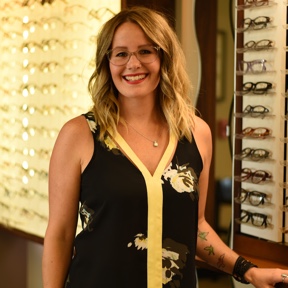 ANDRIA
Meet Andria!  You'll love being greeted by her warm smile and friendly personality.  When it comes to eyewear styling and knowledge of lens selection, Andria is fantastic!  Her many years of experience in high quality optical products and customer service make her a joy to work with.  Her skill as a professional photographer and insightful color balancing bring a fresh perspective when helping you choose your new look.  She loves working with people of all ages, especially with children, and knows how to make everyone's experience a fun one to remember.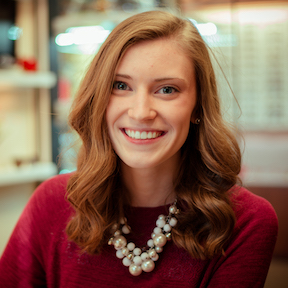 BRITTANY
Brittany is all about making your visit to Petrou Eye Care smooth and pleasant.  She's experienced in all areas of eye care and excels in helping you enjoy your time here.  Her talents run deep in that Brittany is skilled as a harp musician and is a student of business in Milwaukee.  The blending of her creativity and sensibility allow Brittany to assist you in meeting your needs of getting the best eye exam ever, finding the perfect eyewear, or in understanding how to maximize your health care and vision benefits.   Say "hello" to Brittany the next time you're in the office, you'll find her kindness and charm evident in all that she does!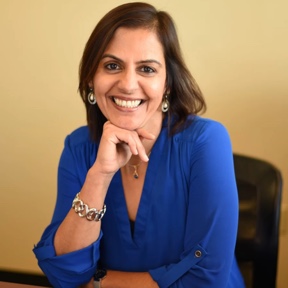 NEETA
Say 'Hello' to Neeta next time you stop in.  She'll greet you with her famous smile.  As our Administrative Assistant, Neeta is amazing at everything she does!  She has been with Petrou Eye Care since 2012, and you'll see her in the office helping to make sure things keep running smoothly.  She has extensive experience in fashion and design, customer service, business management, as well as a background in low vision rehabilitative devices.  When doing computer work, Neeta's newest glasses are Shamir Office Lenses in a beautiful new green, gold, and brown Dutz acetate frame.
RACHEL
We'd like to give a warm welcome to our newest team member, Rachel.  A graduate of Mt. Mary's select fashion program, Rachel specialized in Fashion Apparel Product Development and doubles as a makeup artist for on site photography with some of Milwaukee's finest high fashion photographers.  Rachel's background in the arts make her one of our top frame stylists, while her 8 years of hospital and customer service at Columbia-St. Mary's make her an asset in medical administration.  Her confidence and warm smile are sure to brighten your experience at your next eye exam or optical styling appointment.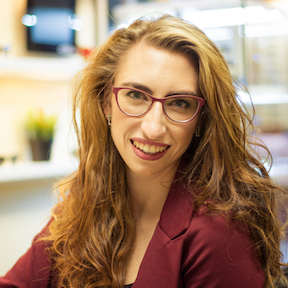 CINDY
Cindy loves high-fashion and the eye wear collections at Petrou Eye Care's boutique optical.  She has a special talent of creating the perfect image you're looking for when choosing a new eyewear style.  Her passion is working with people in creative arts, modeling, acting, and singing as a soprano for Milwaukee's own Florentine Opera Chorus.  She loves to help people look their best and see better than ever.  Cindy's energy and fresh sense of style are contagious which is reflected publicly in the great work she does as our social media manager.